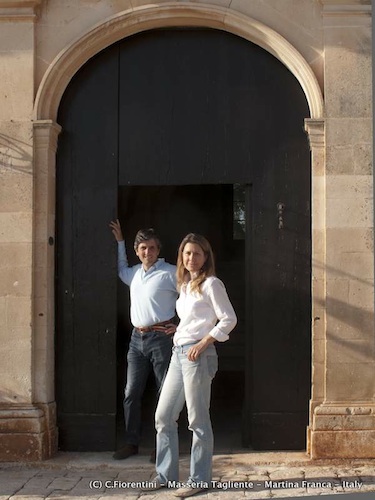 Our philosophy
Masseria Tagliente is one of those rare working farms that has preserved over time, without interruption, its original function of agro-livestock and holiday resort of the owner.

The house, the most monumental of the masserie of Martina Franca, is unique in its kind. It has an elegant and refined, both externally and internally, similar to that of a city palace.

Masseria Tagliente is a Family Home. The Fumarola, owners for generations, have always defended its history and respected, even in the most recent renovations, the authenticity of the whole, while at the time the wise and rare architecture of a noble masseria of half of '800, with all the original furnishings.

Within the services there are still trulli eighteenth century used as a time, stables and barns, all surrounded by a huge forest of oaks.

Our philosophy is to provide our guests with the old sense of "holiday", living in the "villa", appreciating the rest, the scent of the countryside, the taste of the genuine products of the earth, in an unreal dimension where time seems have stopped, marked by the passage of flocks and herds of horses.